Balmy ™ Intelligent Tail Light - € 39.99
Regular price
$66.42 USD
Sale price
$44.27 USD
Unit price
per
🎁 Livraison offerte
 Caractéristiques techniques

- Batterie Bloc optique 500mAh

- Temps de charge : 2H (avec témoin de charge)

- Boitier de commande : Pile CR2032 environ 200 jours d'autonomie

- Temps d'utilisation : 4 à 5 heures en continu

- Résistant à l'eau : certification IP2x

- Système lumineux à LED visible jusqu'à 100 mètres
Inclus dans la boite

- 1 bloc optique LED (= le clignotant)

- 1 boitier de commande sans fil

- 1 attache bloc optique LED

- 1 attache boitier de commande sans fil

- 1 câble de recharge micro USB
Video of the use of the smart indicator
💥 4 in 1 smart tail light
The most versatile indicator with 4 essential modes for your safety :
Powerful tail light visible up to 100 meters
Flashing lights wireless with remote control on the handlebars
2-way laser to trace a safety zone in the middle of the night
Ambient light detector to activate the lights only in low light
Other road users can anticipate your lane changes and see you from a distance for your safety !
Complete bike tail light with 4 modes for added safety
💡 Visible 100 meters day and night

Equipped with 29 LEDs with a brightness of 85 lumens and 2 lasers which project a powerful beam on the ground virtually marking a cycle lane, you are as well seen as any other motorized vehicle!
Particularly effective when the conditions deteriorate such as in the rain, in the mist or at night.
29 LED bulbs of 85 lumens with 5 lighting modes
🖲️ Wireless remote control on the handlebars
Our manual remote control wireless installs on the handlebars in a few seconds.
With a movement of your thumb you activate the desired mode, no need to let go of the handlebars to indicate a change of direction!
Discreet command to control everything from the handlebars
🔋 Rechargeable by USB
Recharge your system via USB! Simple and fast, from your computer. All cables are provided , no batteries required.
Recharge in 2 hours with charging indicator
Technical characteristics :
Battery Optical unit

2200mAh

Charging time: 2 hours (with charge indicator)

Control unit: CR2032 battery approximately 200 days of autonomy

Usage time: 4 to 5 hours continuously

RWater resistant: IP4x certification

LED lighting system visible up to 100 meters
< / p>
Included in the box:
1 LED optical unit (= the flashing light)

/li>

1 wireless control box

1 LED optical unit attachment

li >

1 wireless control box attachment

1 micro USB charging cable
Complete kit included in the box
🎁 FREE shipping
🛎️ 100% satisfied or your money back!
Customer service in English 7 days a week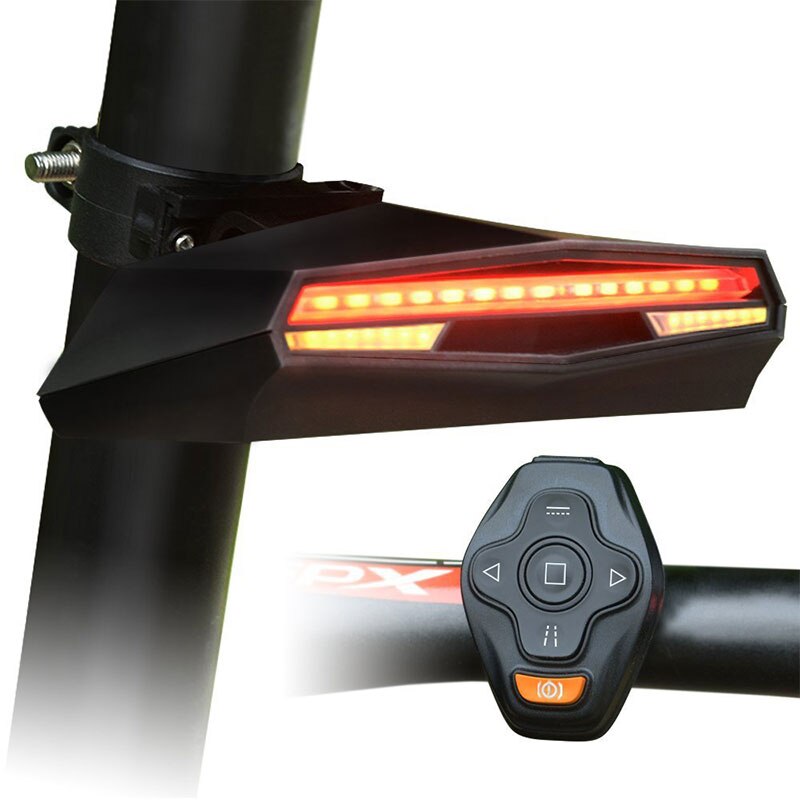 Questions fréquentes
Quelle est l'autonomie du clignotant et de la télécommande ?

Le clignotant a une autonomie de 4-5 heures en utilisation continue (36 heures en veille).

Est-il possible de contrôler 2 clignotants avec une même télécommande ?

Oui, vous avez la possibilité d'appairer 2 clignotants à une même télécommande.
Quelques avis avec photos laissés par nos utilisateurs.